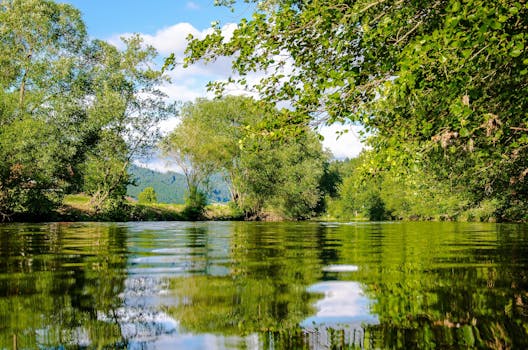 Sometimes we feel that God is too slow in answering our prayers. He is way too patient with sin all around us, He allows trials to go on for too long, and when we think that we need immediate help with an issue, He takes His time answering. This can be very frustrating to us.
The Bible is full of people who felt this same way. Job sat in an ash pit for longer than his friends thought he should, Noah preached without a convert for 120 years, Moses never got to see the Promised Land because he threw a temper tantrum and disobeyed God

(Numbers 20:15-16).
Each of these instances in the Bible disclose how God reveals His presence to His Saints, even in the midst of their trials. A deep and unwavering love between the Creator and the created developed during these heart breaking moments.

I fall back on the lessons these Believers learned each time I linger in the pit of despair:
"Though the fig tree does not bud and there are no grapes on the vines, though the olive crop fails and the fields produce no food, though there are no sheep in the pen and no cattle in the stalls … yet, I will rejoice in the Lord, I will be joyful in God my Savior" (Habakkuk 3:17-18).
"But even if He does not (save us from the fiery furnace), we want you to know, O king, that we will not serve your gods or worship the image of gold you have set up" (Daniel

3:18

).
"For You are my hiding place; You protect me from trouble. You surround me with songs of victory. The Lord says, 'I will guide you along the best pathway for your life. I will advise you and watch over you'." (Psalm 32:7-8).
Jesus lived on this sin-cursed planet for 33 years and paid the ultimate sacrifice for my sins. This fact always causes me to shout a victory cry, even if it does seem that God is taking forever to answer one of my prayers.
Father God, I will rejoice in the fact that You are God. My joy comes only from my relationship with You. Regardless of my circumstances, I will find my joy, not in my prayers being answered, but in the fact that You are our Savior and King. Although I experience trauma in certain events in my life, I know that You protected me from circumstances that could have been so much worse. I will serve You as a slave, regardless of the perks or paycheck.
I will not grumble or complain, but look for the seed for a miracle that You plant in the soil of each trial that You permit to come my way. I trust in You and have faith in Your faithfulness that You have proven to me so many times during my lifetime. I give you all the praise and glory for who You are and what You have already done for me - especially that You provided Jesus to pay the penalty for my sins.
Thought for the Day:
The love of an authentic Believer for our God and Savior never wavers. It simply grows deeper and more intimate as the days go by. We never forget His benefits now and those He promised that are ours for eternity.